Books
Buy Our Books And Find Your Purchasing Advantage!
Running a World Class Purchasing Organization
This book is meant to be a timeless reference guide that will be used over and over to achieve excellence in purchasing.
Key chapter focus areas include total cost analysis, win-win negotiations, sourcing models, complex negotiation pitfalls, key elements of purchasing contract law, and the process of preparing for and holding negotiations, including key behavioral and data based negotiation methods that crack cases.
From there, post contract and supplier management principles are covered in great depth.
This book wraps up with final thoughts on what is on the horizon for the purchasing function, with key industry and technology trends that will pave the way.
Whether you are new to purchasing or are a seasoned executive, this book will provide insight and direction to running a world class purchasing organization and being a world class purchasing professional.
Packed with tips, templates, processes, and industry best practices, this book is your ticket to purchasing excellence. Hard Cover price: $39.99
Click Here to order this book Now!
Or get the Instant download PDF version Only $19.97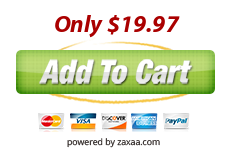 World Class Contract Management – The ULTIMATE Reference Guide for Purchasing Professionals
This book is intended to give an overview of the highly critical skill of purchasing contract management (or what sales professionals would call 'sales contract management').
Purchasing professionals are consistently plagued by inadequate knowledge of purchasing contract law, which becomes a capability gap and therefore a career liability.
The goal of this book is to address this problem and turn this liability to an area of strength and competitive advantage for purchasing professionals.
This book is intended to be a timeless reference guide, and is written for the practitioner – the person who wants concrete and actionable direction to do their job better and get their career on the fast track.
The importance and purpose of contracts is covered, followed by how to customize purchasing contracts to fit the purchase, and then a detailed (216 pages) coverage of all major contract clauses, what they mean, and how to negotiate them.
The book closes out with best in class post contract management practices. Price: $39.99