21st Century Buying For Public Purchasing Officers Training
Advanced Public Purchasing Excellence Series
 21st Century Purchasing for Public Purchasing Professionals
We are pleased to announce a four part Advanced Purchasing Excellence video training series exclusively developed for Government & Public Sector Purchasing and Procurement Professionals.  
Globally recognized purchasing expert Omid Ghamami teaches world class principles to boost your purchasing skills, capabilities, and  – ultimately – your career.  
You will receive 6 Continuing Education Hours (CEHs) credit for attending this 4 part Webinar Series.
This training series will uncover the four dramatic shifts you need to be taking *now* to boost your skills to the next level:
[ez_box title="Module #1 Video Training" color="blue"]
Driving Spec & SOW Design for TCO

[/ez_box]
[ez_box title="Module #2 Video Training" color="blue"]
Structuring the Solicitation for Performance Results & Supplier Innovation 
[/ez_box]
[ez_box title="Module #3 Video Training" color="blue"]
Using Cost Modeling to Select the Lowest TCO Supplier
[/ez_box]
[ez_box title="Module #4 Video Training" color="blue"]
Developing Supplier Performance Agreements
[/ez_box]
In this video training series you're going to learn:
What the top issues and changes are in public sector purchasing and how to tackle them

Dealing with issues of risk aversion & lack of incentives to pursue TCO opportunities

What the "Seven Deadly Sins" of government purchasing are and how to avoid them

What three Fundamental Shifts you need to be taking NOW to put your career on the fast track

The evolution of public purchasing and what you need to do to not fall behind

How taking 4 key actions will not only improve your results, but also your job satisfaction

How custom Specs and SOW are eating up cost savings and what you can do to make it stop

How you can stop just ordering what the customer wants and start adding value to purchases

What government statute gives you a gold badge to roll up your sleeves and negotiate deals

Why innovation is problematic and what simple trick will save you time and get you better results

What fatal flaw purchasing professionals make in their solicitations that suppliers love 

How to structure your SOW and Spec for PERFORMANCE RESULTS instead of for resources

Simple steps to doing cost models and knowing which types to use and when

How to leverage supplier innovation to get better results, while you get the credit as the maestro

How to manage and avoid cost overruns and runaway TCO contracts

Why your success metrics model for purchases is the source of most of your headaches

Which contract clauses you MUST be modifying and customizing in your contracts

How to incentivize suppliers to want to make you successful and to be your agent in driving TCO

How to use all of this knowledge to catapult your skills, your results, and your career!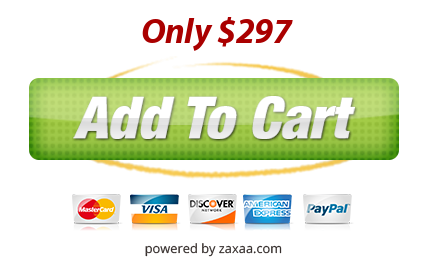 Biography of Omid Ghamami
President ~ Purchasing Advantage
Omid Ghamami is President & Chief Purchasing Officer at Purchasing Advantage, a purchasing seminar and training solutions provider.   Since 1995, he has taught thousands of hours of courses, workshops, and seminars in 14 different countries on topics related to the entire spectrum of purchasing, supply chain management, purchasing contract law, negotiations, and supplier management.   Omid is the author of a multitude of articles in global purchasing journals, as well as two books on purchasing management.
Omid has 18 years' experience with Intel Corp, where he managed global purchasing operations with a $2.2B scope.
Omid is also an Adjunct Professor of Purchasing at Folsom Lake College, where he has pioneered an innovative 16 unit Purchasing Certificate Program, the first of its kind in California.
Omid holds a Bachelor's degree in Business Administration from California State University, Sacramento, as well as an MBA from the University of California, Riverside (Class President).
What Others Are Saying About Omid
"Your principles and tools have revamped our negotiation planning and total cost analysis processes and results.  You are THE Godfather of Negotiation Planning." ~ Keith Erickson, Global Director of Corporate Purchasing, Intel Corp
"I have used the much of what you taught and passed the information onto others. The response from my supply partners has been outstanding. Thank you very much!" ~ RSI Home Products
"Omid is a highly skilled and practical teacher/consultant.  We just finished a very successful series of seminars.  The reviews from attendees are among the highest I have seen." ~ Institute For Supply Management Sacramento, CA
"Omid is one of our top notch speakers in the area of sales and purchasing negotiations, pre-negotiation planning, and purchasing contract law.  We look to him as one of our best and most experienced speakers when presented with seminars in these areas.!" ~ MVP Seminars LLC
"I am in the middle of working with a key supplier to take out unnecessary costs and processes on a project that seems to be out of control. The information in this series provides just the type of tools and principles I need to bring this under control. This has got to be 'hands down' the best and most practical series I have ever participated in." ~ Steve McCredie, Director of Education for the ISM"
"The most useful presentation I've seen in 35 years in the business.  Omid has exceptional command of the subject matter and a very fine sense of what to say and when and how. Kudos to you for getting him in front of us, and let's see more of him, please!" ~ Teledyne Technologies Inc.
"Omid is full of energy and enthusiasm, and has provided our organization important insight to how to gain breakthrough productivity gains and quality improvements in our contract negotiation process." ~ President of the Brazilian Council of Purchasing Executives